C Theatre, Cégep de Chicoutimi
534, rue Jacques-Cartier Est
Our emblematic screening room in Chicoutimi has had a name change. Formerly known as the National Bank Theatre, it is now called Théâtre C and it here that the Official Competition, Parallel Competition and thematic programs will be held. The theatre is located near the REGARD headquarters and the outdoor site where the Festival's [email protected] will take place!
Headquarters: Housed in the library at the Cégep de Chicoutimi (Door 2 - wing F). This is where you can meet our lively festival team, on hand to answer any questions you may have. In addition, you can attend master classes and round tables in the comfort of the library. Check the schedule for details!
Hydro-Québec Terrace
Cégep de Chicoutimi
Due to its success during the 26th edition, the [email protected] outdoor event is back for a second year. A warm site has been set up in front of Theatre C to welcome you. You are all invited to come and drink a hot cocktail while enjoying the musical atmosphere. We suggest you dress warmly, but don't worry too much about the cold; we've got something to warm you up as well as a few surprises you won't want to miss!
Centre d'Expérimentation Musicale, Chicoutimi-Nord 
37, Rhainds Street, Chicoutimi-Nord
The CEM is our most intimate venue with seating for about 200 people. With state-of-the-art sound equipment, it promises an immersive experience that will please even the most discerning movie aficionado. It is the perfect place for our thematic programs or to have a one-on-one meeting with our spokesperson, Florence Longpré.
The Salle François-Brassard screening room, Cégep de Jonquière
2505, Saint-Hubert Street
For many years now, this iconic venue has been an integral part of the Festival. Due to its large seating capacity, this is where you can watch our popular parallel competition programs: 100% Régions and Tourner à Tout Prix. With its 850 seats, your place is almost guaranteed!
La Ruelle du Court-Métrage (Short Film Alley)
132 ¾, Racine Street, Chicoutimi 
Adjacent to our offices in the heart of downtown Chicoutimi, the Ruelle du Court Métrage is a place to meet and exchange ideas. Here, you'll be able to take part in unifying cultural mediation activities related to the world of cinema.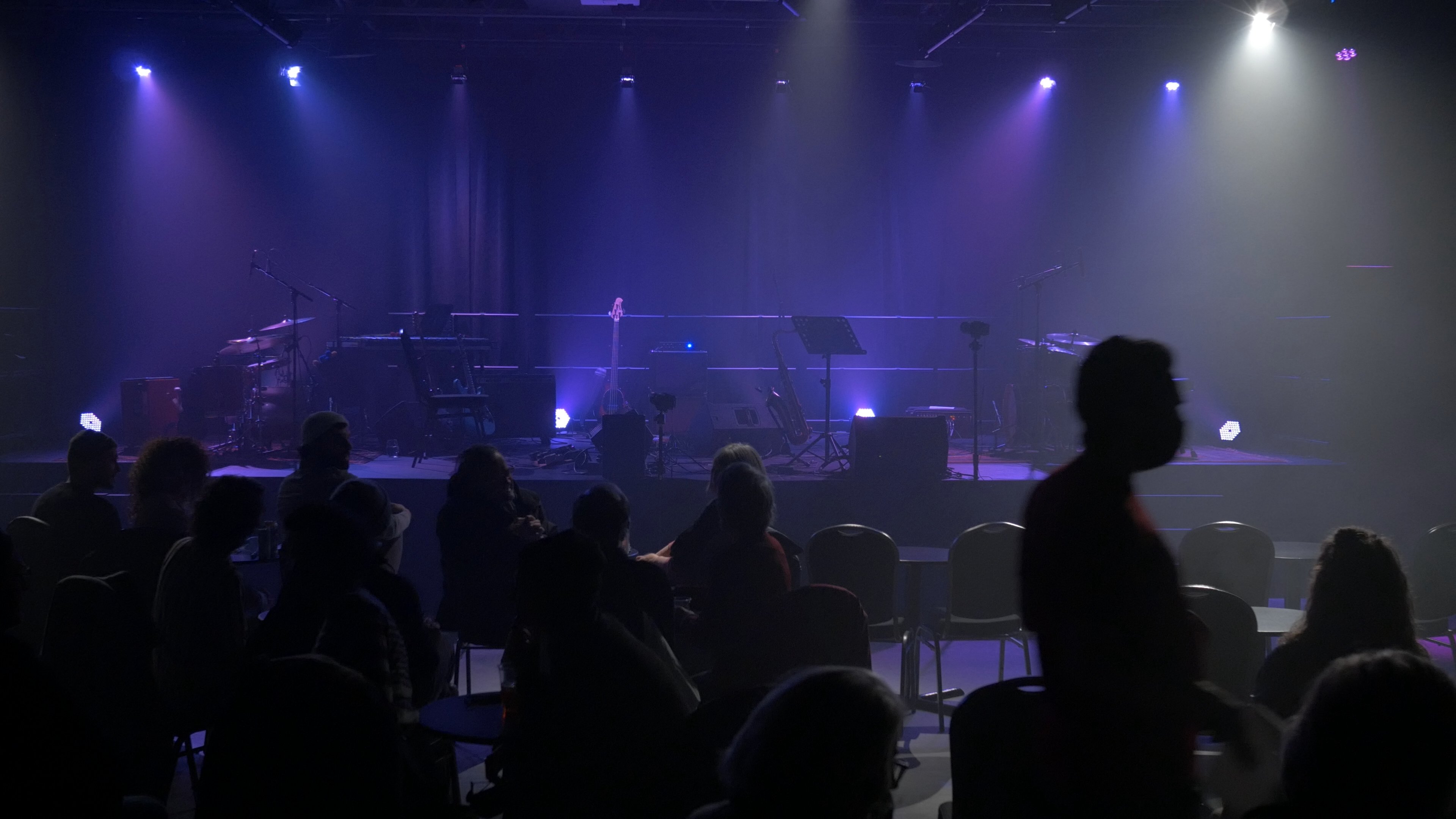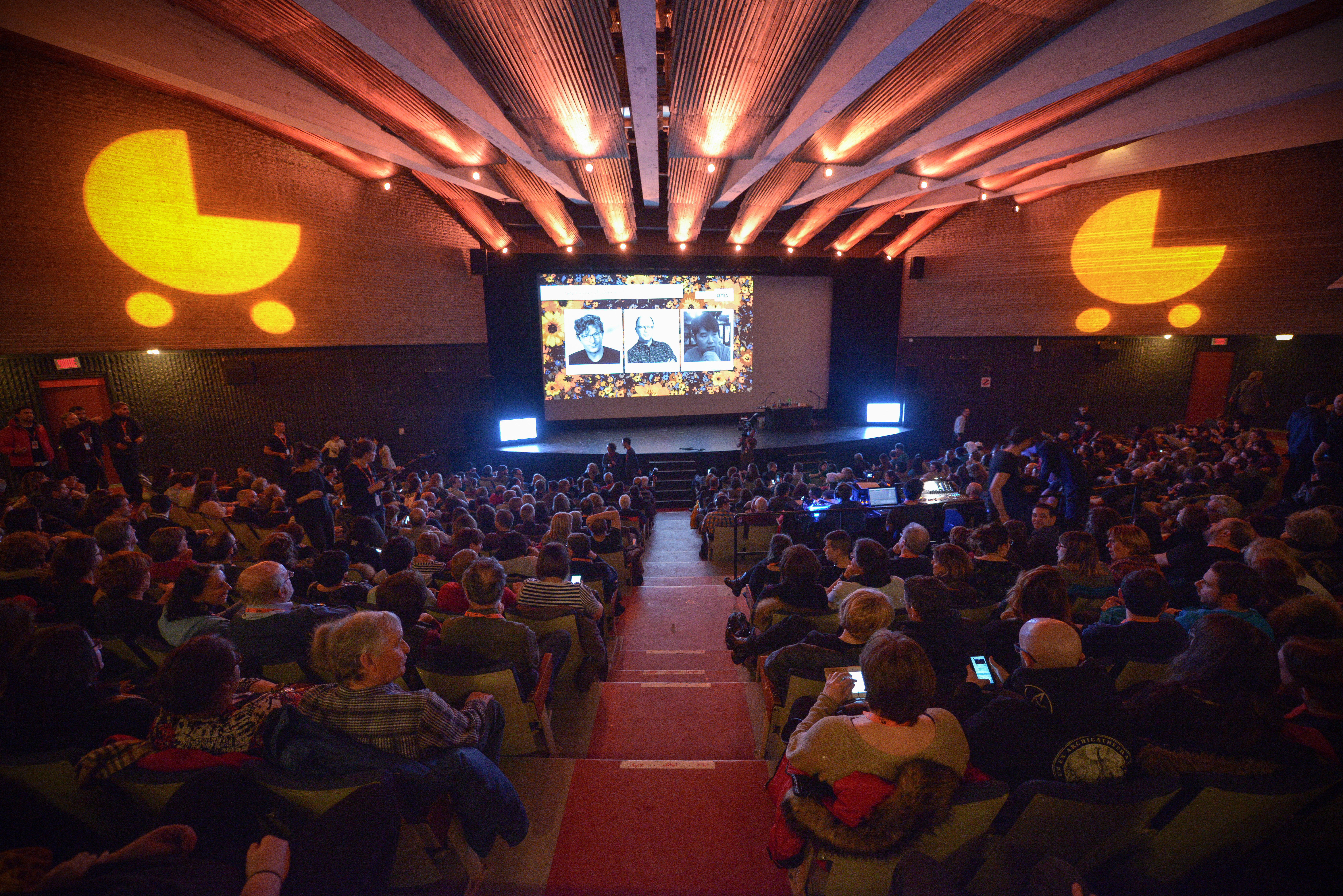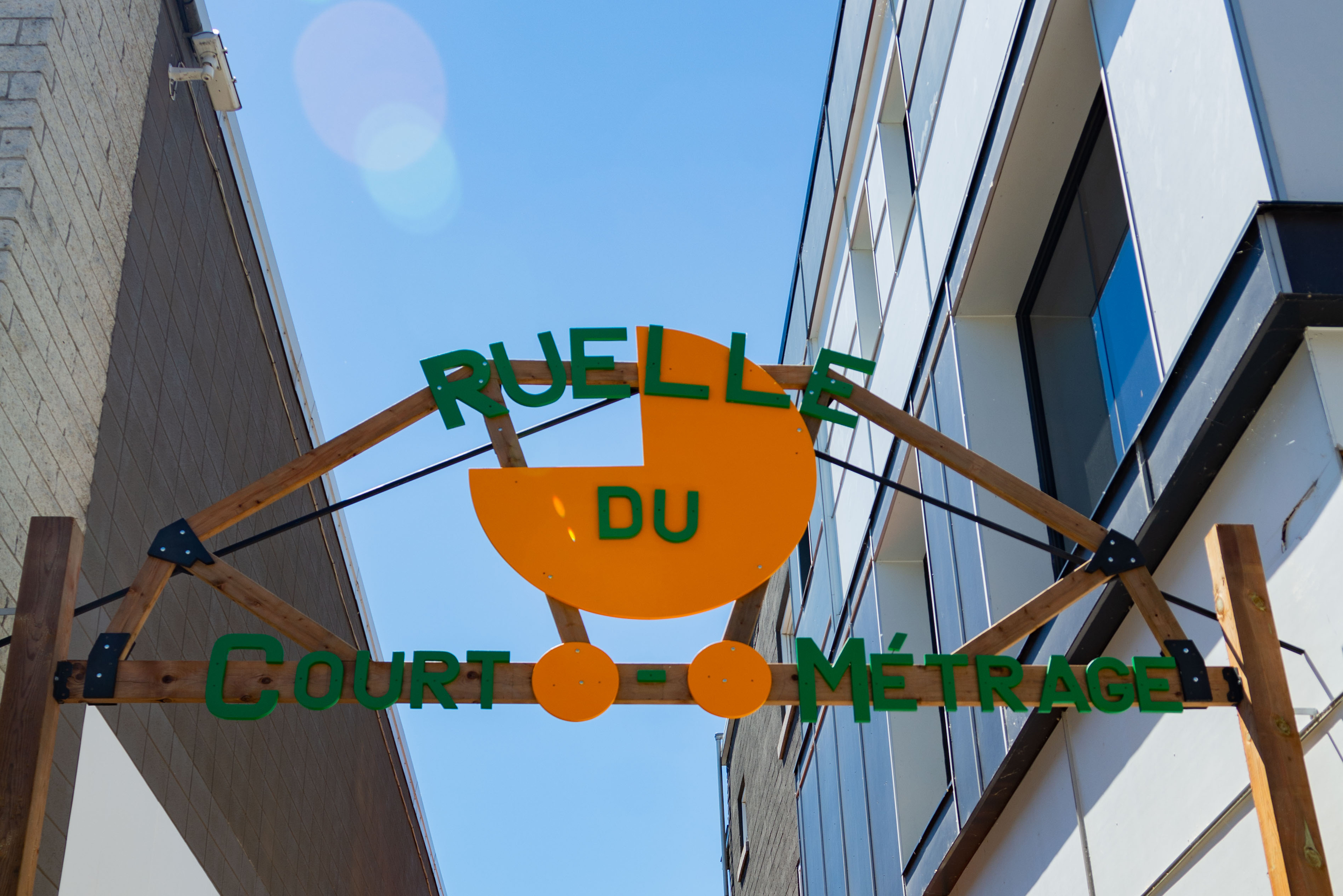 Cabaret Sirius XM 
1080 Talbot Blvd., Chicoutimi (at the Le Montagnais Hotel)
Finally, the infamous cabaret is back! Who says return, says novelty? You are all invited to come dance the night away at the Le Montagnais Hotel after watching the short films. As usual, two colourful evenings await you.