From june 7 to 13, This year REGARD will be taking place indoors and outdoors. If seeing a film on the silver screen is your thing, get to one of these three locations!
• Centre d'expérimentation musicale. 
→ 37, Rhainds street, Chicoutimi-Nord 
To respect the sanitary measures, the CEM is clearly our most intimate screening room with 54 available seats. The sound equipment is cutting edge so moviegoers will be treated to a totally immersive experience. Programs from official and parallel competitions will be screened from Monday to Sunday.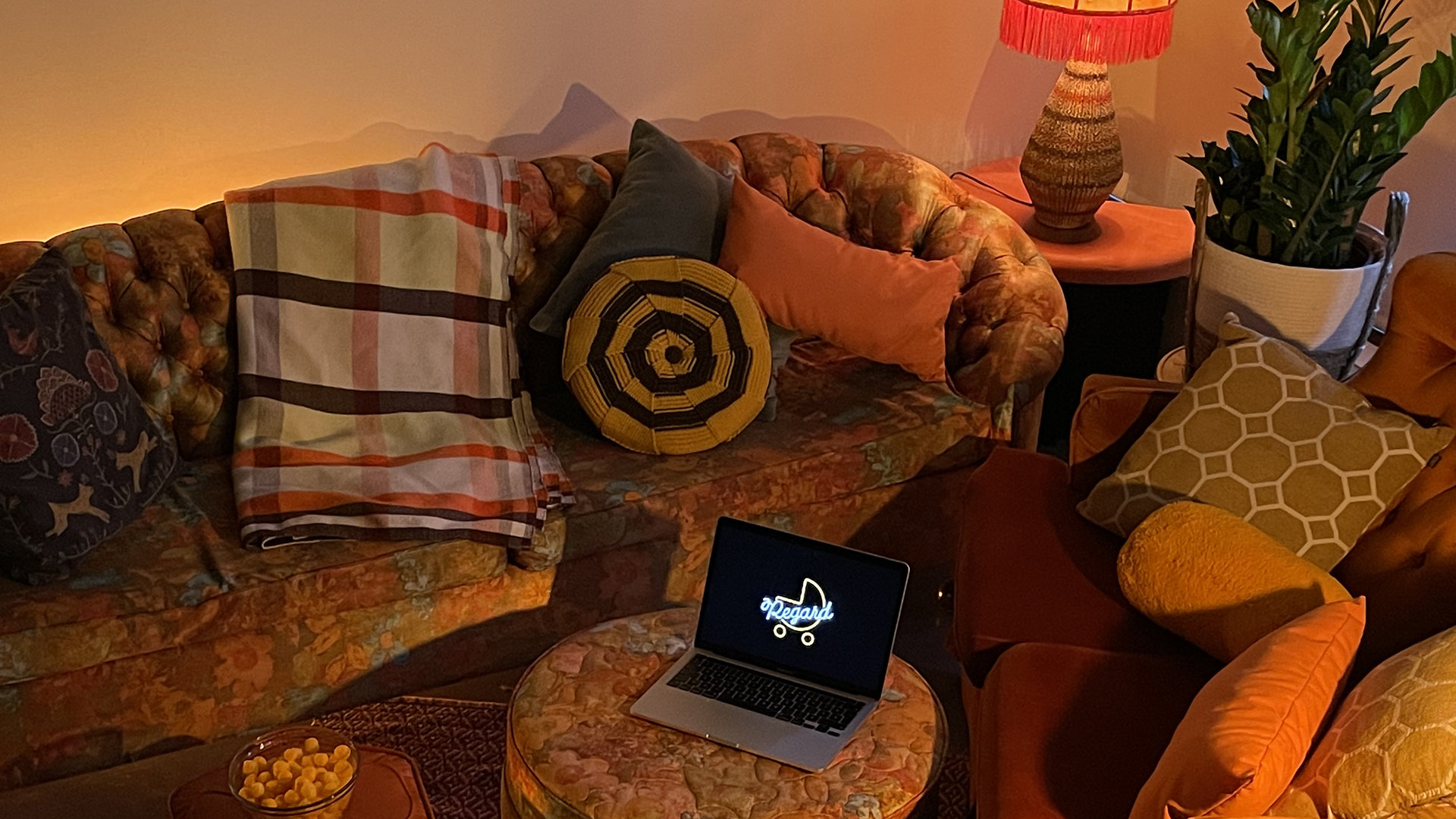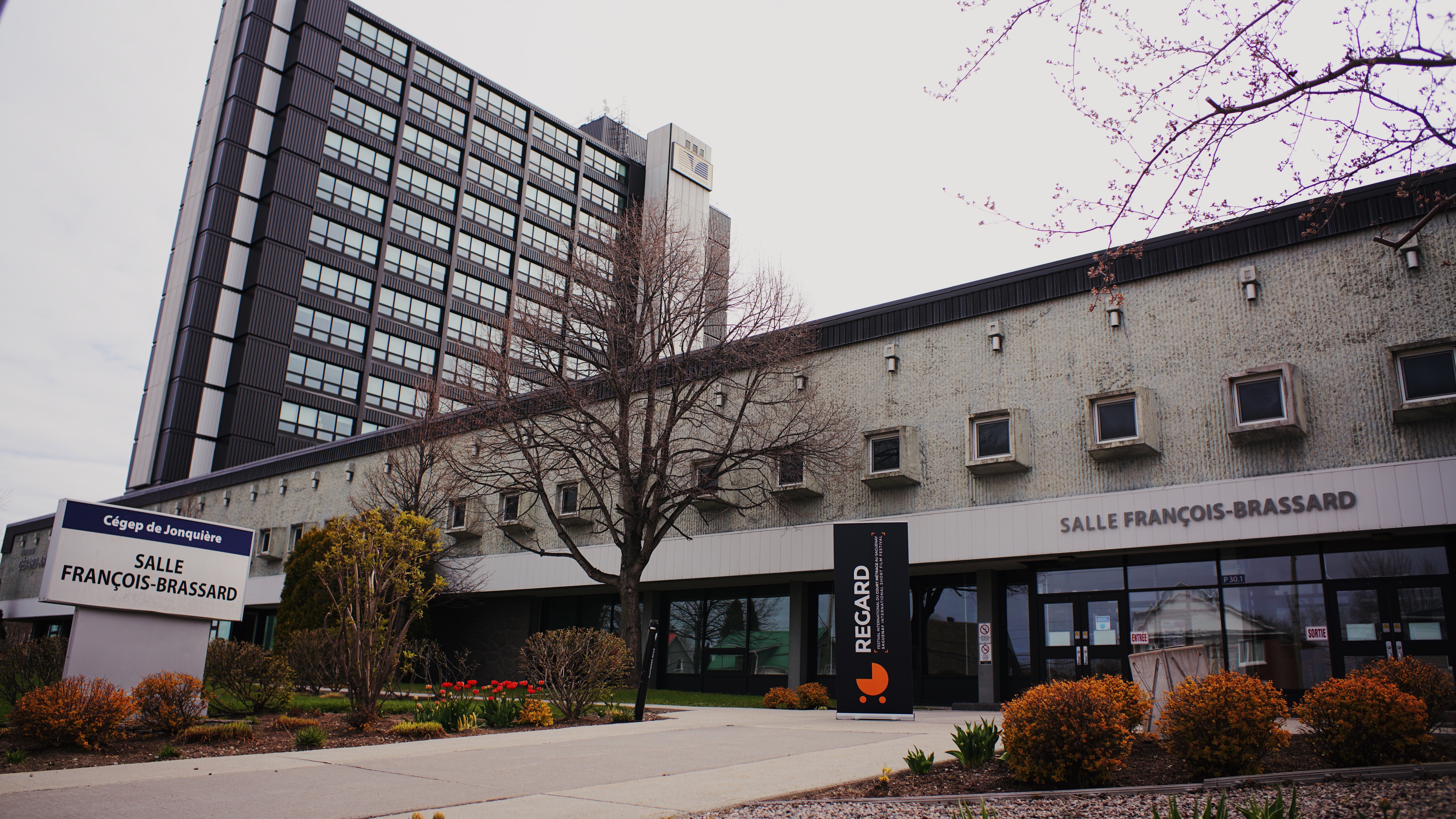 • La Salle François-Brassard, Cégep de Jonquière.
→ 2505, Saint-Hubert street, Jonquière
It's the only classic screening room left! With capacity in this faithful space limited to around 100 people (sanitary measures, again), it is here that all the programs of the official competition will be screened during the festival week of June 7 to 13.
• Hôtel La Saguenéenne.
→ 250, Des Saguenéens street, Chicoutimi
From Wednesday, there'll be three screenings a day at the hotel – with seating for nearly 200 people each time (!). Not only will cinephiles get to see all the official and parallel competition programs here, but it will also be THE PLACE to come and see our thematic programs, which will be broadcast only once! And that's not all as we have some surprises planned. ;)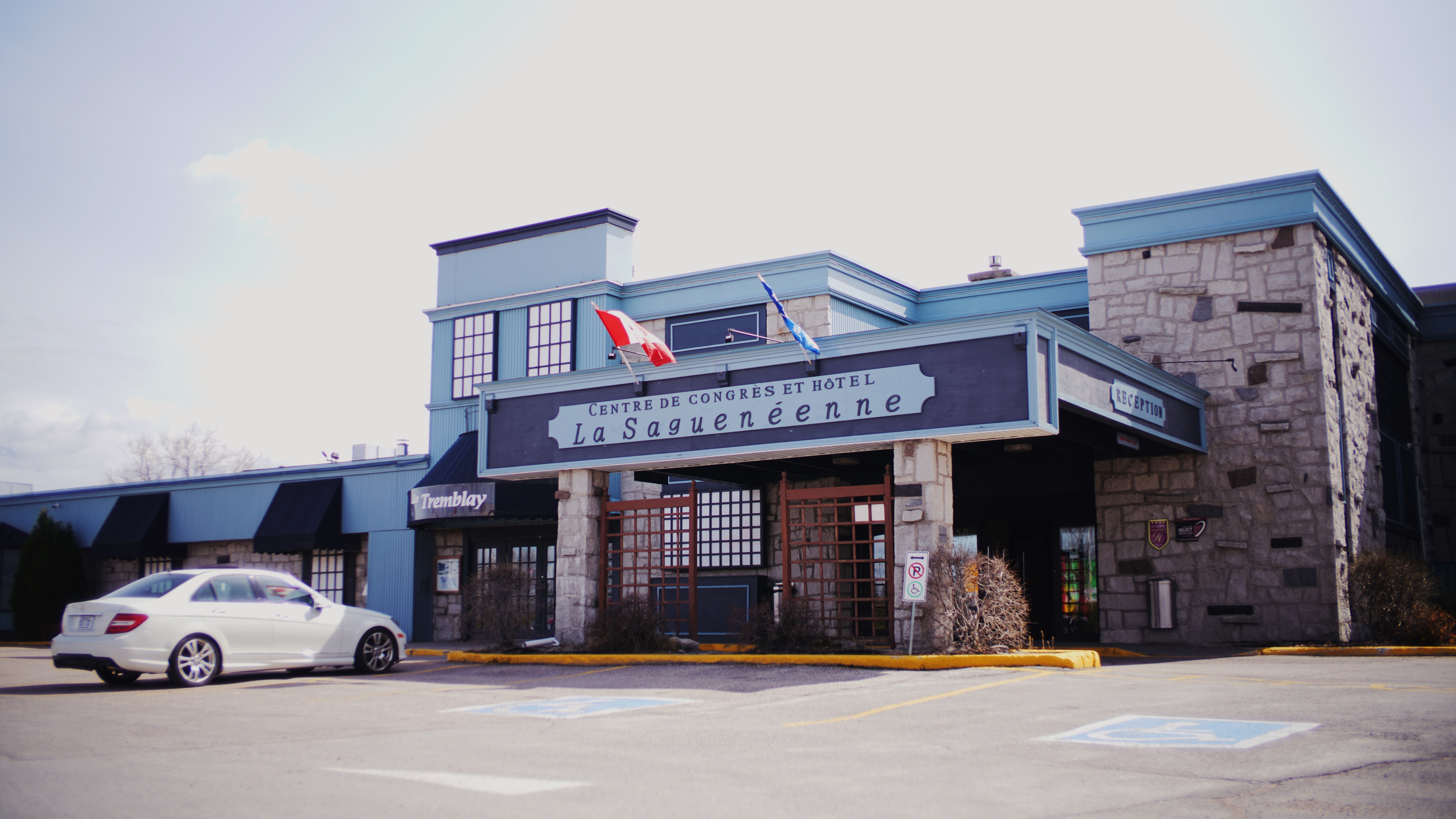 * Please note that all tickets must be purchased online. No tickets will be sold on site.
Organizing an edition in June allows us to enjoy the outdoors. In drive-in mode or on a stroll on the Racine, join us!  
• Urbain Drive-In (Centre Georges-Vézina) - 150 cars
→ 643, Bégin street
From June 9 to13, things will be going full speed ahead at the Centre Georges-Vézina, thanks to us! Our drive-in formula will take shape in the huge parking lot in front of the Pavillon de l'agriculture, with a giant, 40-foot-wide LED screen. But hold on tight, because it's not just the films you'll be seeing. In addition to hosting Wednesday's opening night festivities, the drive-in will also be presenting shows, artistic performances, a GIANT photobooth (for you and your car!) and food trucks with delicious eatables. The atmosphere will be crazeee! It'll be like camping in a trailer, but with friends, and with none other than the REGARD festival radio station as your host! 
The drive-in is also the place where families can come on the weekends to attend the classic morning performances of our P'tites Vue program, in addition to an early evening session on Sunday to complete the loop with the Grandes vues!
DID YOU SAY SHOWS? We sure did. 
Wenesday June 9: In partnership with the Saguenay Jazz and Blues Festival, the opening night will feature The Halluci Nation, followed by Competition 1;
Tuesday June 10: Saratoga will be on hand to musically support the 100% Regions program;
Friday june 11: Clay and Friends will be paired with Shoot No Matter What!;
Saturday June 12: Barry Paquin Roberge will conclude the festival on Saturday evening with Competition 8;
Youth cinema-park:
Saturday June 12: Family Shortie 1
Sunday June 13: Family Shorties 2
* Site opening: 9 a.m.
Sunday June 13: Kids Big Short 
* Site opening: 6 p.m.
__________________________________________
• Pont St-Anne (The green bridge) 
Ten photos from our favorite photographers illustrate 25 years of short films, parties and, above all, encounters and emotions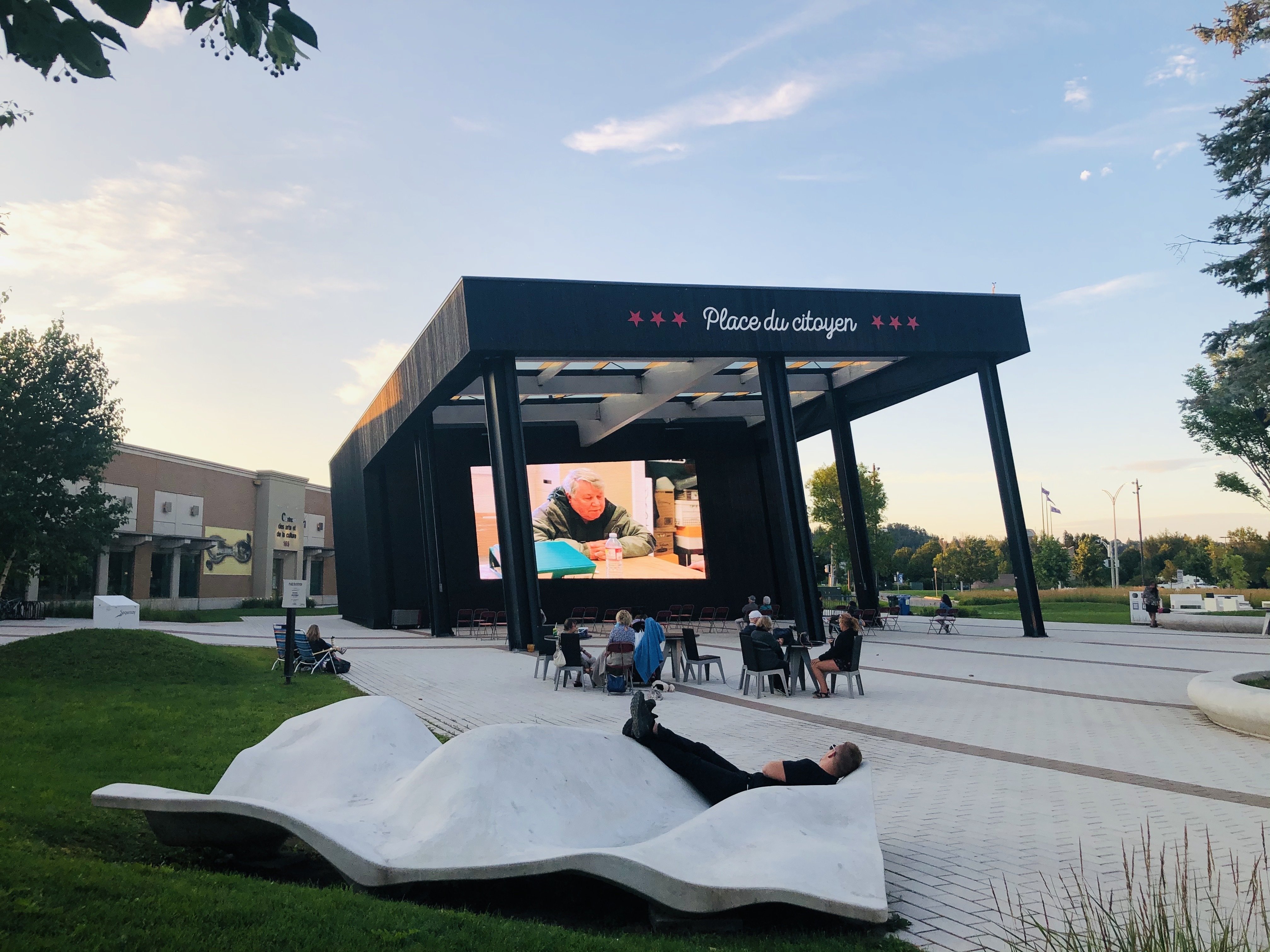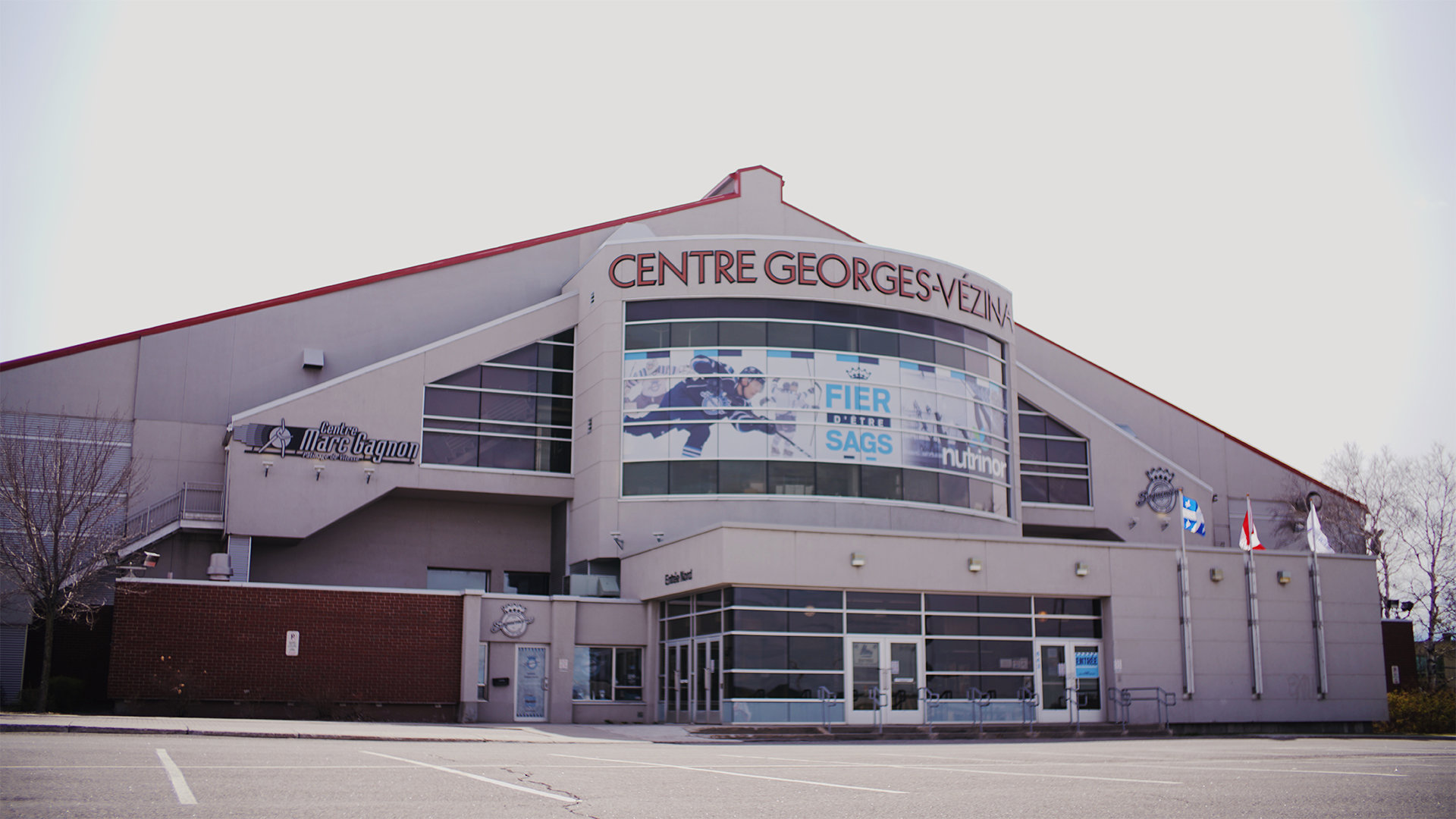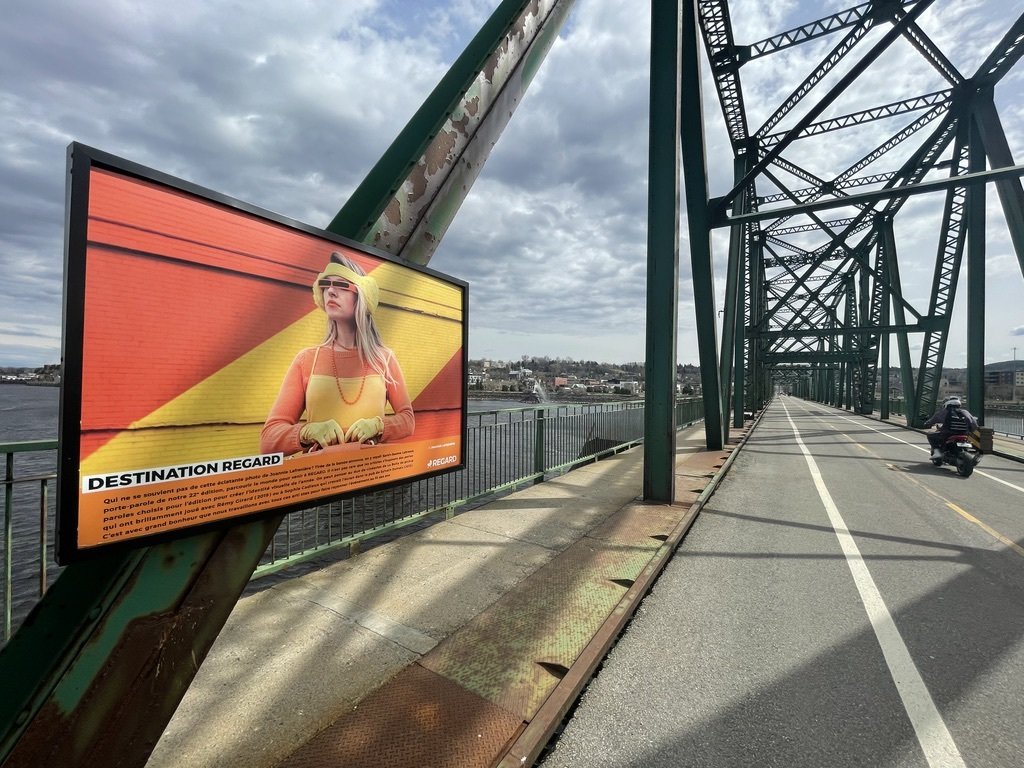 • Place du Citoyen
Having moved to our new offices on Racine Street, we wanted to invest in the neighborhood. At Place du Citoyen, the Short & Sweet programs will be shown, broadcast free every day. But that's not all! The Youth program # 13-17 will be presented on Friday and Saturday evenings at 7:00pm, preceded by an improv match and a skate battle presented by Homies.
→ 155, East Racine street
• La ruelle du Court-métrage
To mark the festival's 25th anniversary, the city is naming a street in its honour, and not just any old street… the shortest one in Chicoutimi! Very apropos. Located next to our new offices, the plan this summer is to turn this short stretch of bitumen into a green alleyway. 
→132 ¾, East Racine street (next to Centre Bang)
•  Saint-Ambroise Drive-In- 400 cars
Come and experience Saint-Ambroise's newest, permanent drive-in (the 4th largest in Quebec, no less!) under the palm trees of the La Florida campsite. On Saturday, for one evening only, the fun kicks off with a concert by La Java followed by a late-starting presentation of films in official competition. By the way, at $25 per car, it's a bargain!
→ 500, 172 road
• Parc du Bassin - The Flood in lights
It is not just our festival that marks a quarter of a century this year. Seared into the local population's collective memory is the infamous 1996 flood. The 25th anniversary of this event will be celebrated in a torrent of light and sound at the Parc du Bassin de Chicoutimi, in front of the Musée de la Petite Maison Blanche. From June 9 to 12, 6pm to 9pm*. A creation of the artistic collective Luminescence in partnership with REGARD.
→ Museum of the Petite Maison Blanche; 251, Bossé street
* Please note that all tickets must be purchased online. No tickets will be sold on site.
GOING ONLINE: June 14 to 27, 2021
Just because the public at large cannot come to the festival does not mean the films should not be known to everyone! Due to Covid and the fact many people will not be able to make it in person this year, we decided to take our festival online. Thanks to REGARD en ligne, the 155 films in our edition will be made available on our online platform for viewing anytime between June 14 to 27, all across Canada. You will also be able to vote for your favorite film via the platform and watch the Marché du court's cinema masterclasses! Not bad, eh?
In addition to the platform, from June 14 onwards you will be able to enjoy our new podcast. It's like the Marché du court but in your EARS! Thanks to a collaboration with Ciné-Bulles, you will find a series of 12 not-to-be-missed interviews accessible from links on our website. 
As you can imagine, this year it was impossible for the Marché du court to organize the usual round tables and professional lunches, but we have nonetheless planned live Facebook activities from June 9 to 13! Here they are: 
∴ Wednesday, June 9 at midday: Creation in the Regions with (name the panelists), moderated by Jason Béliveau;
∴ Thursday, June 10 at midday: SODEC Networking Session;
∴ Friday, June 11 at midday: Choreographing for the Screen with (name the panelists), moderated by Daniel Racine;
∴ Saturday, June 12 at midday: Cinema masterclass with Michel La Veaux, hosted by Manon Dumais;
∴ Sunday, June 13 at midday: Cinema masterclass with Sophie Dupuis, hosted by Manon Dumais.