The Youth component of the Festival has three categories: family, school and activities to lets young people experience the magic and the excitement of a festival with their family.
The call for entries young audience of the 22nd edition is now finished!
Films in the Youth component qualify to the Best Youth Short Film Award, which will be awarded by the Young Cinephiles Jury.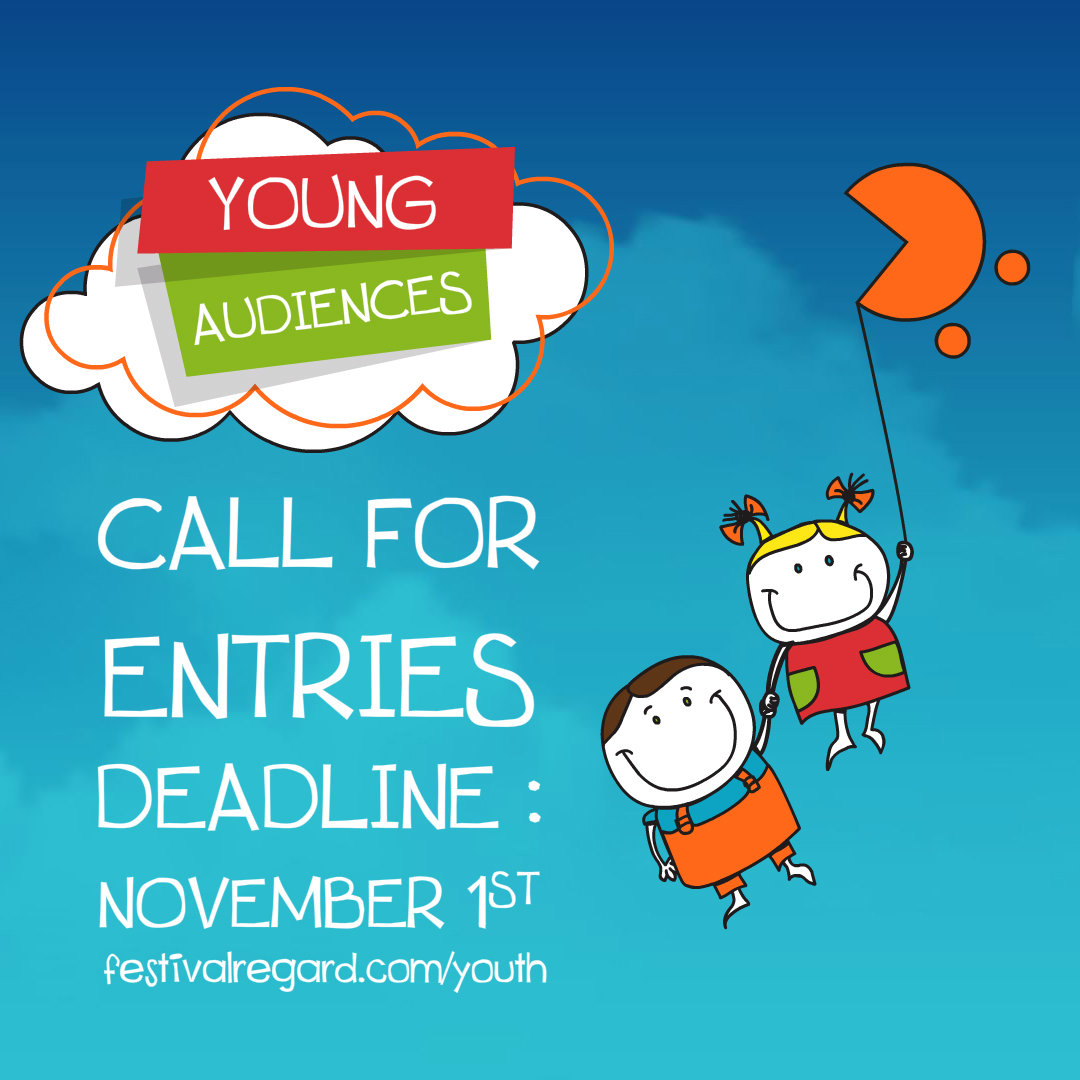 For over 15 years, Festival REGARD's Youth Team has developed an expertise in disseminating short films among young cinephiles aged 5 to 17. Our youth program strives on developing programs made of professional, pertinent, varied and content-rich films for every audience group.
REGARD's school screenings are a place for initiation, exchange and discovery of the short film format and world cinematography.
All of these activities make REGARD's youth audience that's watchful, attentive, curious, interested and knowledgeable.
In this section, you will find all the educational tools developed by our team.
For informations and registrations, join Annie Larouche at [email protected]
Mobile phone : 418-321- 1413
Office phone : 418-698- 5854
PARTICIPATING SCHOOLS 
Écoles primaires
École André-Gagnon
École Apostolique de Chicoutimi
École Benoît-Duhamel
École Bois-Joli
École du Bon-Conseil
École Le Roseau
École Le Tandem
École Notre-Dame-de-l'Assomption
École Sacré-Cœur
École primaire Saint-Bruno École Saint-Gabriel
École Sainte-Hedwidge
École Sainte-Hélène
École Sainte-Marie-Médiatrice
École Sainte-Bernadette
École Trefflé-Gauthier
École Vanier
École du Versant
Écoles secondaires
École Fréchette
École Jean-Gauthier
École secondaire Charles-Gravel
École secondaire des Grandes Marées
École secondaire Kénogami
École secondaire de l'Odyssée / Dominique-Racine École secondaire de l'Odyssée / Lafontaine École polyvalente Arvida
École polyvalente Jonquière
École secondaire Kassinu Mamu
École secondaire régionale Riverside
Polyvalente Jean-Dolbeau
Polyvalente Quatre-Vents
Séminaire de Chicoutimi
Séminaire Marie-Reine-du-Clergé
Autres écoles
Collégial, professionnel et adulte
Cégep de Jonquière
CFP – Jonquière
CFGA - Jonquière
Once again, the Youth program team has created programs adapted to each age group while thinking about the parents who will accompany their little treasures in this nice adventure.
The children 3 years and older will be greeted by Phil and Ciné at the Family Shorties
Children 8 years and older will enter the world of the Big Kid Shorts
Teenagers 13 years and older will have their own session with We Go to the Movies
One again the #REGARD2018 programming will be wonderfull!